HOI AN STREET FOOD SAFARI
Sights and food seen on this tour. Each tour includes a minimum 15 tastings depending on daily availability!
As this is a very popular tour, we recommend you book in advance so you can guarantee your spot when you first arrive in Hoi An. This tour will give you an insight and education into many local and traditional foods you wouldn't normally try and it will give you the ability to be confident in approaching street vendors whilst not just in Hoi An but in your travels all over Vietnam!
If your hotel is centrally located, our guides will pick you up from your hotel normally between 7.30 and 8 o'clock. (we will confirm the night before) People staying in other areas situated away from the old town will need to meet the tour at its starting location which will be advised at the time of booking. We head to a local surburban fresh food wet/dry market where we will give you an overview of every day Vietnamese life in Hoi An. This is where the walking tour starts so make sure you have your comfy shoes on! From here we will start our casual 2.1 km stroll via the market place which is the hub of everyday life in Vietnam. We will taste our way through the local Hoi An suburbs using main roads and smaller alleyways. We continue in a direction towards the old quarter of town stopping at least at a minimum 10 different mum and dad vendors to try their traditional foods and condiments!
We have a master list of over 40 different foods that we can try and on this tour we will try a minimum of 15 depending on which vendors are out and about on any given day. Along the way we pass numerous back alleys and locals going about their daily business with fantastic photo opportunities along the way. We will pass food vendors, tailors making suits, hair dressers, biscuit makers, mechanics, bakeries and an orphanage whilst also navigating Vietnams infamous scooter traffic!
The tours final destination finishes up in a comfortable cafe not far from the old quarter so once the tour has finished, you can wander off at your leisure and you can walk off the extra kilos gained whilst on safari!! You won't need lunch but you will be ready for dinner after a quick afternoon siesta!! Taxis are just a 5 minute walk away for those who need a lift back to your accommodation.
Hotel Pickup 7.30-8am
Bottled Water
Drink Tastings
Food Tastings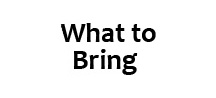 Safari Hat or cap.
Sun glasses
Sunscreen
Umbrella/rain jacket
Tips (equally shared 
     between local staff)
Personal Insurance
Hotel dropoff