Some of the sights that can be seen whilst on this tour. Lunch Included.
This bicycle tour will give you an experience of the fabulous countryside that surrounds Hoi An!
We will meet you at your designated hotel at a time to be confirmed(usually 7.30 – 8.00am). From here we will cycle through the local suburbs and laneways to explore along the Thu Bon river passing locals at work with their fishing nets, fish sauce making and vegetable growing. Next stop will be at the new Cua Dai Bridge that spans the river. Its an impressive bit of infastructure linking the southern beaches and fishing villages to Hoi An and beyond!
Not too far is our next stop at a local bamboo artisan. Tan creates all types of works of art from Bamboo and particularly his bicycles are truly magnificent! After leaving the bamboo bicycle man, we cross into the water coconut village of Cam Thanh passing along the way where the palms are harvested for the fronds. We will have a quick bathroom stop and replenish ourselves with some cold water and fresh fruit before we get into the Thung Chai(or better known as basket boats) for a tour through the Nypa Palms. These hand woven bamboo basket boats have a fascinating story about their history and your local guide will lead you through the Nypa Palm forest showing you were the local villagers hid during a large part of the conflict during the war period. This is both a fun and informative paddle before making your way back to solid ground!
We jump back on our bicycles and continue our ride past both old and new housing areas before crossing over the main road and start our leisurely ride under and through the palm lined shrimp ponds. This area can be a little wet and muddy when the rains start so don't wear your best shoes! If you are lucky we will see some of the farmers working in the shrimp farms harvesting the shrimps for the local markets. We are now also into the rice fields proper and depending on the time of year we may see the rice being planted by hand, harvested by hand or machine or perhaps see some water buffalo resting in their mud holes!
From here we make our way to our last stop at the centuries old Herb Village. After reaching our lunch stop, we start by soaking your hard working feet into a "herbal foot bath" made from herbs harvested in the garden to let your feet and toes rejuvenate themselves after our morning cycle tour! Just when you start to relax we also provide a soothing foot as well as a head and shoulders massage to complete the relaxation process! We then sit down to a delightful selection of local foods to devour including deep fried vegetarian spring rolls, Tam Huu or better known as 3 friends, consisting of pork, shrimps and herbs,(a favourite!) before moving onto a refreshing green mango salad with crispy rice cakes. Last but not least is the yummy Pork with cinnamon claypot with rice followed by seasonal fruit to finish.
After this relaxing lunch we're back onto our bikes for a slow and leisurely ride back through the rice fields and into the suburbs making our way back to your hotel!
SAFARI INCLUSIONS
Hotel Pickup 7.30 – 8.00
Bottled Water
Lunch
All entrance fees
Hotel Dropoff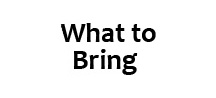 WHAT TO BRING
Safari Hat or cap.
Sun glasses
Sunscreen
Umbrella/rain jacket
SAFARI EXCLUSIONS
Tips (equally shared
between local staff)
Personal Insurance
Optional Taxi at end of tour