HERB VILLAGE COOKING CLASS
Food and sights that can be seen whilst on this tour. Welcome drink & all food included.
The main part of our Cooking School takes place in the quaint and quiet surrounds of the centuries old herb village located only a few km from the ancient town of Hoi An. 
We start our cooking tour with a pick up from your designated hotel. We start our journey by bicycle however if you prefer we can arrange a taxi. (*Surcharge applies) We make our way to the central Hoi An market to purchase some extra ingredients that are not available in the herb village. Here you will have the opportunity to interact with the local sellers and learn more about the ingredients you will be using in the cooking class later.
After our market tour, we get back onto our bikes(or taxi) and head out of town for a leisurely ride to the herb village where you will be welcomed with a special refreshing drink! This is where the main part of our Hoi An cookery experience takes place. After a short rest, you will be guided around the herb garden where the local farmers are at work using the same organic methods from 300 years ago.
Next we put on the aprons and first have a lesson on vegetable carving to add as a garnish to our finished plates later on. You will learn about the herbs, spices and vegetables used in everyday Vietnamese cooking as well the methods with which they are used in the dishes to be cooked as the day progresses. Each participant will be prepping and cooking the food that will eventually end up on the plates to be served overlooking the fields of baby herbs and will include entrees, mains and we will finish off with a dessert and some fresh seasonal fruits. Please note there is a vegetarian option available and we can cater for most special requests or allergies. You definitely will NOT be hungry after this feast which will go down as probably your best meal in all of Vietnam!
Once the cooking lessons finish up at the herb village you are welcome to stay as long as you wish under the cool canopy overlooking the peaceful setting of the herb village. This is a wonderful place to sit back and relax and let the stress wash away! You could even have an optional extra foot massage and herb bath. Once you are ready to depart, we will cycle back to your accommodation for a well deserved rest!
SAFARI INCLUSIONS
Hotel Pickup 7.30-8am
Welcome drink
All Food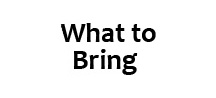 WHAT TO BRING
Safari Hat or cap.
Sun glasses
Sunscreen
Umbrella/rain jacket
SAFARI EXCLUSIONS
Tips Personal Insurance
Foot massage $5
Taxi surcharge $5